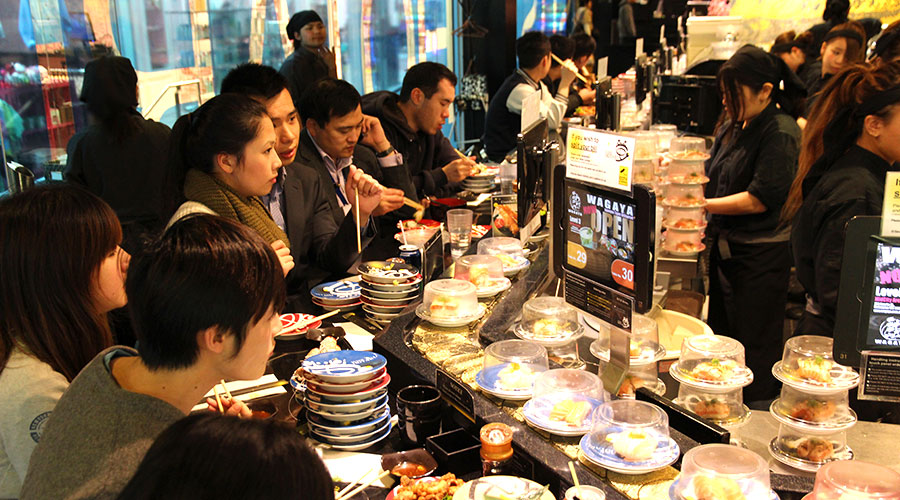 Sushi Hotaru
The well-known Sydney sushi train restaurant's Melbourne branch.
Always busy, there's an unbroken stream of customers from lunch through to dinner.
Perhaps it's because most sushi platters are $3.
Dishes like Seared Salmon and Seared Scallop are especially popular, as is the Soft Shell Crab with Tartar.
There are 136 types of sushi in all, and if you include sides and desserts, the menu climbs to around 200 choices!
Pick from what comes past, or order via a touchscreen.
Recommended Dish : Scampi - $3
Address

Shop 118, MidCity Arcade, 200 Bourke St, Melbourne

Tel
Business hours
Breakfast, Lunch, Dinner

LUNCH

DINNER

Others
Website